Mountain Tap Brewery
Expect a mountain of fun and flavor at Mountain Tap Brewery downtown. Artisanal wood-fired pizzas and tasty lagers and IPAs get you stoked? Throw that back inside its cozy taproom (or outside on its deck) downtown at 910 Yampa Ave. With innovative beers, a full menu and a family-friendly atmosphere, it carries 12 taps pouring everything from hoppy IPAs to porters, ales and lagers (Swillin' fave: the Macaroon). A giant wood-fired oven cranks out homespun 'zas, and a firepit-lined patio fuels the social vibe. This winter it's also brewing its Harvest Homegrown Hazy IPA, a collab with Harvest Skis benefitting Routt County Search & Rescue.  "Our beers, cuisine and casual ambience all depict our mountain town atmosphere," says owner Rich Tucciarone, who'll likely be dusting pow-pow off his clothes from shredding the mountain before work.
Storm Peak Brewing Co.
With a new roof-top bar and Bus Stop on-mountain location, there's a lot brewing at Storm Peak Brewing Co., located west of town at 1885 Elk River Plaza. Swill down its lagers and pilsners, as well as its Maestro, an IPA heavily hopped with citra and chinook, with flaked wheat and caramel malts. "It just has a way of refueling those carbs you burn up adventuring outside," says co-owner Wyatt Patterson, also touting their lighter IPAs. "We've also had great response to our seltzer, a great option for those who don't like 'beer.'" Storm Peak makes its beer in a 4,600-square-foot facility with 20 taps and garage doors that open to a large patio with yurt and fire pit. Other mainstays include its Mad Creek Kolsch, Urban Sombrero Lager, sour-fruited Serenity Now and Insanity Later, guava-kettle-soured Hoochie Mama and Zomb Brown Ale. "We love sharing our passion for beer — there's almost always something new to enjoy," says Patterson.
Mahogany Ridge Brewery & Grill
Located downtown on 5th Street and Lincoln Avenue, Mahogany Ridge, owned by longtime locals Charlie and Nancy Noble, is Steamboat's oldest brewery (and a multiple winner of Town's Best Bar), serving up craft-made brewhas in the heart of downtown. A longtime locals' favorite is its potent Alpenglow, a rich, full-bodied, amber ale with a toasted malt character and sweet finish. Use it to wash down its "dipping menu's" 20 different sauces. "The beers are great and it's not your typical brewpub fare," says Charlie, touting its fish and chips, burgers, ribs and long-loved Onion Ale soup. Bonus: one of the best happy hours in town. 
Yampa Valley Brewing Co.
Headquartered at 200 N. Walnut St. in Hayden just two miles from the airport, Yampa Valley Brewing Co. churns out delicious craft brews at its downtown Tap House and Brewery. And now it has come to Steamboat with its new Hop House location opening in September at 1125 Lincoln Ave. downtown (joining its YVBC Barrel Room in Craig). To keep all three tap houses supplied with its craft beer, it recently completed a new 1,500-square-foot brew house in Hayden, increasing its production threefold. Year-round favorites include Yampa Valley Blonde, Sandhill Crane Red and Coal Miner Stout, with plenty of special seasonal rotations. Swillin' fave: the orange-hued Space Dog IPA, with equal parts piney, citrus and herbal hops combining for vibrant flavor, with hints of light caramel.
Routt Distillery
Steamboat's newest spirits purveyor, Routt Distillery is a "grain-to-glass" distillery specializing in gin, vodka and single malt whiskey. The grain is sourced from southern Colorado and the Front Range, with everything made in-house at its production facility and tasting room at 975 Captain Jack Drive. It focuses on local agriculture products, with its bottles even featuring a 1920 map of Routt County and its spent grain fed to animals at Hayden Fresh Farm. Owner Brad Christensen hopes to make a Routt County single malt whiskey with locally grown barley, as well as an absinthe and serviceberry bitters recipe and an agave spirit and rum. 
Steamboat Winery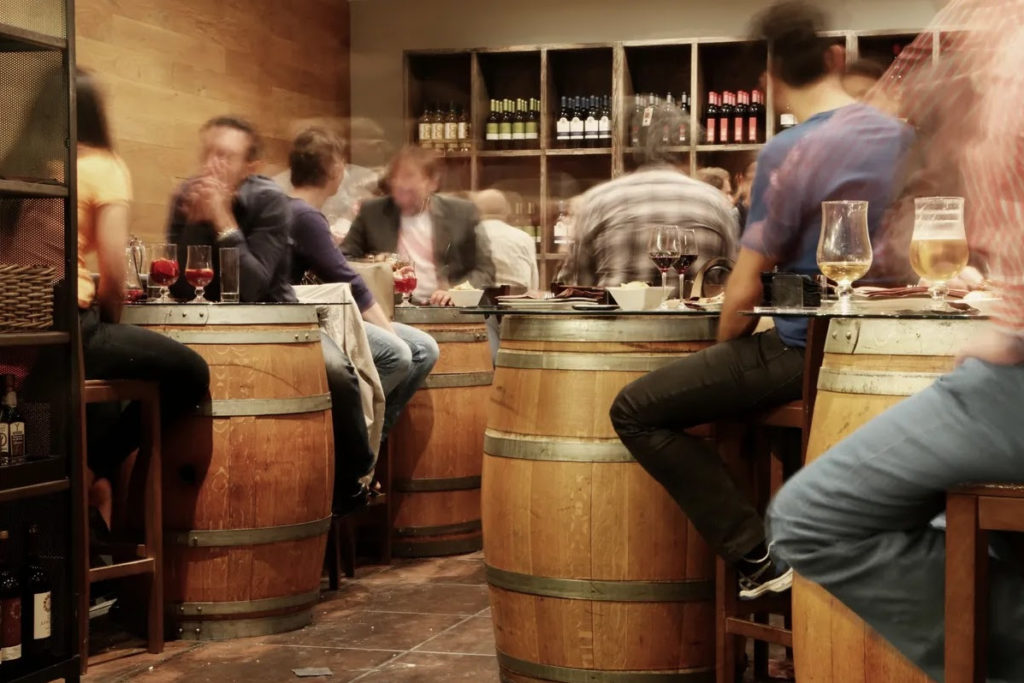 Unleash your inner sommelier at Steamboat Winery, located at Two Brothers Ranch 20 minutes away. Due to Steamboat's short growing season, it purchases its grapes from Sonoma and Napa, but makes its wines here in the Yampa Valley. All of its labels center around Steamboat, including River Angler Cabernet Sauvignon, Slopeside White Chardonnay, Ranch Dog Rose' of Pinot Noir, The Daisies Sauvignon Blanc, Expert Slope Syrah, The Aspens Barbera, Barn Red Blend, The Antlers Reserve Cabernet Sauvignon, Rodeo Merlot, and a Bunny Slope sparkling grape juice. Its wines are also available for purchase locally (as well as wine and chocolate gift baskets), as are private in-home tastings with charcuterie by appointment.