Mountain Tap Brewery
Artisanal wood-fired pizzas and tasty lagers and IPAs get you stoked? Slam that and more inside a cozy taproom (or outside in a heated gondola car, complete with Wifi and speakers) at Mountain Tap Brewery downtown at 910 Yampa, which features innovative beers and a full menu served up in a family-friendly atmosphere. Twelve taps pour everything from hoppy IPAs to porters, ales and lagers (Swillin' fave: the Macaroon). A giant wood-fired oven cranks out homespun 'zas, and a firepit-lined patio fuels its social ambiance. "Our beers, cuisine and casual ambience all depict our mountain town vibe," says owner Rich Tucciarone, who, when not brewing, can be found schralping the mountain.
Storm Peak Brewing Co.
The wintertime top-seller at Storm Peak Brewing Co., located west of town at 1885 Elk River Plaza, is probably its Maestro, says co-owner Wyatt Patterson, an IPA heavily hopped with Citra and Chinook, with flaked wheat and Munich and caramel malts. It just has a way of refueling those carbs left up on its namesake mountain. "But we also brew a bunch of lighter IPAs and a whole lot more," he says. "And we've had a tremendous response to our new seltzer, which is a great option for those who don't like 'beer.'"
Storm Peak makes its beer in a 4,600-square-foot facility with 20 taps and garage doors that open to a large patio with fire pit to warm your tootsies. Other mainstays include its Mad Creek Kolsch, Urban Sombrero Lager, sour-fruited Serentity Now and Insanity Later, guava-kettle-soured Hoochie Mama and Zomb Brown Ale. "We love sharing our passion for beer — there's almost always something new to enjoy," says Patterson. "Our lab and quality control is way ahead for a brewery our size so we can make the best, most consistent product we can."
Mahogany Ridge Brewery & Grill
Located downtown on 5th Street and Lincoln Avenue, Mahogany Ridge is Steamboat's oldest brewery, serving up more than 20 varieties of craftmade brewha's, with seven on tap at any given time. Locals' favorites include the potent Alpenglow, used to wash down its "dipping menu's" 20 different sauces. "The beers are great, and it's not your typical brewpub fare," says owner Charlie Noble, touting its fish and chips, burgers, ribs and local's favorite tapas.
mahoganyridgesteamboat.com
Steamboat Whiskey Company
For stronger libations, saddle up to Steamboat Whiskey Company, located at 1103 Lincoln Ave. in Steamboat's first Co-op building. Town's first and only craft distillery, the establishment makes its high-quality spirits by hand in an American-made pot still. Stop in for a free tasting, whiskey-infused dessert or a signature libation (try its Sleeping Giant Gin or Ski Town Vodka), all while watching its distilling team in action.
"We have a lot happening this year," says co-owner Jessica Newhall, touting a new line of rum-based liqueurs, its first aged whiskey and a new a single malt whiskey in collaboration with Storm Peak Brewery. But don't overlook its tried-and-true Warrior Whiskey, a blend of American-made bourbon and rye whiskies finished in rum casks and bottled at Navy strength (100 proof). A Double Gold winner at the 2021 San Francisco International Spirits Competition, a portion of sales benefit U.S. veteran support organizations. Hint: Look for sweet notes of maple syrup, sweet corn, and a hint of clove and cinnamon, with a rich vanilla and marshmallow palate profile. Visit on a Wednesday and play its hilarious, R-rated Adult Spelling Bee. steamboatwhiskeyco.com
Steamboat Winery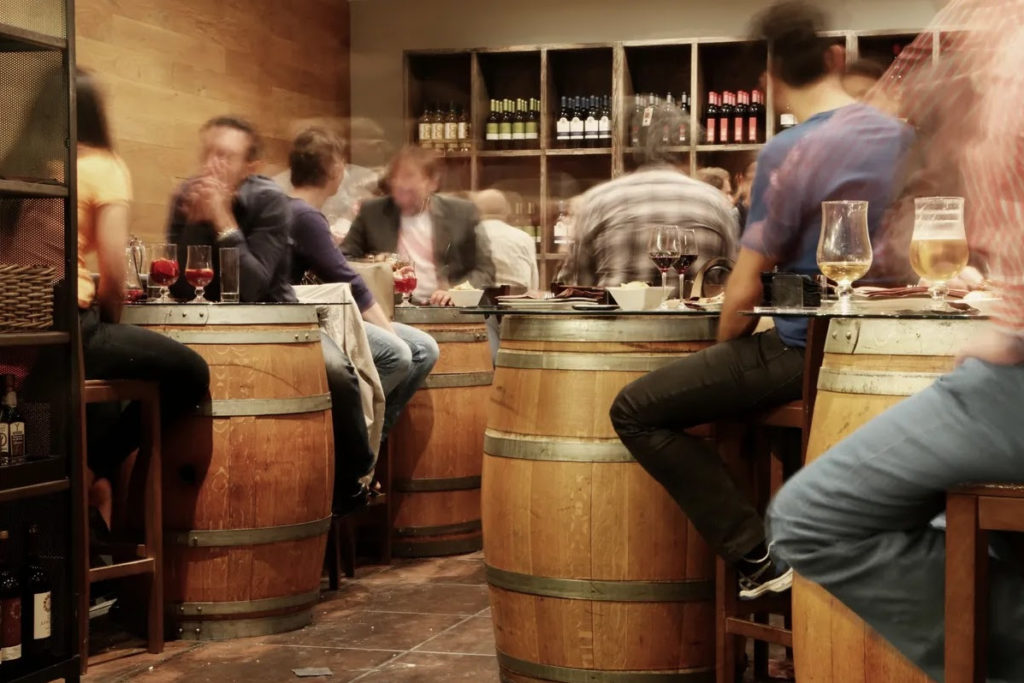 Unleash your inner sommelier at Steamboat Winery, located at Two Brothers Ranch 20 minutes from downtown. Due to Steamboat's short growing season, it purchases its grapes from California, mainly Sonoma and Napa, letting it produce wines here in the Yampa Valley. All of its labels center around life in Steamboat, including River Angler Cabernet Sauvignon, Slopeside White Chardonnay, Ranch Dog Rose' of Pinot Noir, The Daisies Sauvignon Blanc, Expert Slope Syrah, The Aspens Barbera, Barn Red Blend, The Antlers Reserve Cabernet Sauvignon, Rodeo Merlot, and a Bunny Slope non-alcoholic sparkling grape juice. Its wines are also available for purchase locally (as well as wine and chocolate gift baskets), as are private in-home tastings with charcuterie by appointment. steamboatwinery.com